Ferrari 488 Reviews Highlight Performance, Elegance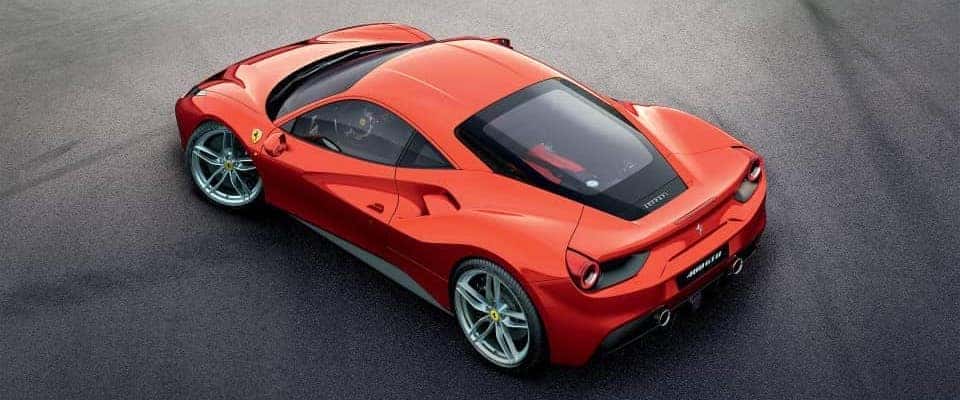 We think the surest test of a vehicle like the Ferrari 488 GTB or Ferrari 488 Spider is to sit behind the wheel and experience them firsthand — but we have highlights from some of our favorite Ferrari 488 reviews to tide Chicago drivers over until they can make the trip to Ferrari Lake Forest and experience the it in person.
Critics' Ferrari 488 GTB Reviews
updates from the 458 Italia, but they ended with pure joy as Ferrari delivers one of the finest vehicles in the world.
From Car and Driver to Motor Trend, critics' Ferrari 488 GTB reviews began with trepidation at the turbocharger and
Car and Driver: "With a mid-mounted twin-turbo 3.9-liter V-8, the 488 GTB generates a sonorous wail and ferocious acceleration all the way to 8000 RPM, where it makes 661 hp. Ferrari's adaptive suspension is relatively compliant without sacrificing handling."
Top Gear: "A turbo Ferrari – Heresy? Not a bit. The hypercar-fast 488 GTB is still epic."
Motor Trend: "Wow. That's a supercar. Ferrari proves here and now why it's the gold standard. The speed is absolutely incredible. It's so incredibly powerful and yet so linear. It's a force of nature, like being picked up by a tornado."
CNET Roadshow: "The 488 fits right in Ferrari's middleweight supercar design template, with a mid-mounted V8 driving the rear wheels plus seating for two in a package wrapped in low-slung and aggressively styled bodywork. It's a formula that's worked for 40 years now, and the new GTB doesn't break it."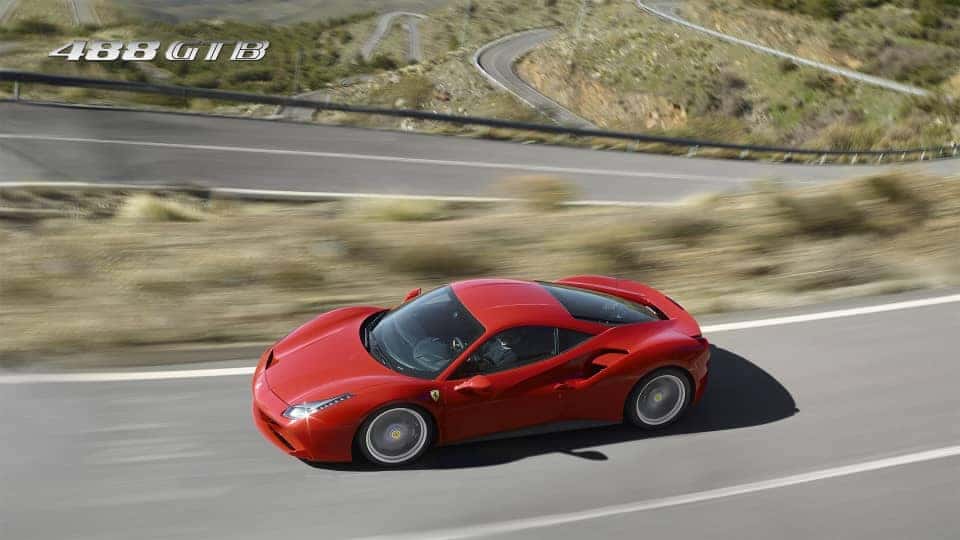 Critics' Ferrari 488 Spider Reviews
Have a preference for a drop top? You're not alone, and the pros' Ferrari 488 Spider reviews show that it's easy to get the performance you want and still feel the wind in your hair.
Automobile Magazine: "There's a strong case to be made that the Ferrari 488 Spider is the single greatest modern automobile for sale in all the world. After spending a week behind the wheel of this Italian marvel, I cannot think of another car that, in one package, combines such beauty, speed, refinement, comfort, quality, livability, character, and sheer appeal."
Top Gear: "If anything, the Spider's handling and ride are even more impressive: magnetic dampers keep everything tied down while filtering out rough surfaces, and the latest 'side slip angle control' and E-diff makes an Average Joe feel like Sebastien Vettel."
Evo: "What's it like to drive? One word: sensational. With the roof in place wind noise is no different than in the GTB; with it lowered, turbulence is kept in check, with more exhaust noise audible than in the coupe but less turbocharger hiss."
Business Insider: "The defining feature of both cars is the front end, which was reworked from the relatively delicate 458 to be more in line with the more aggressive fascia of the LaFerrari hypercar. Brilliant in a straight line, brilliant in the curves, just brilliant, brilliant, brilliant. Fast and tight, the 488 fills you with confidence and makes you a better person."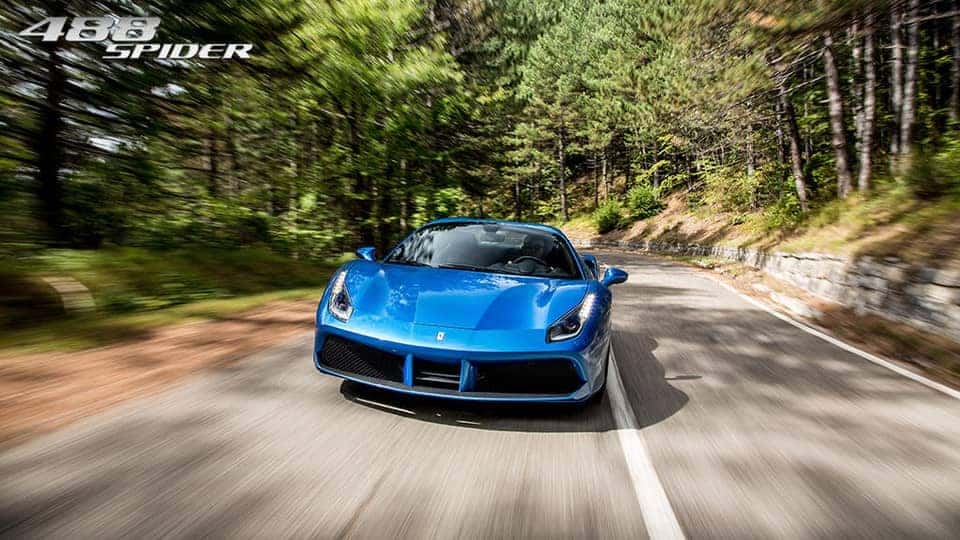 Give Us Your Ferrari 488 Reviews
We know that the pros have a certain way with words, but Ferrari Lake Forest wants to know your Ferrari 488 reviews (and how it compares to the 458 Speciale). Contact us today to learn more about driving a new Ferrari home to Chicago.
Learn More About the Ferrari 488
The Ferrari 488 specs prove it was a new entry in the Ferrari legacy, and whether you choose the Ferrari 488 GTB (above), Spider, Pista, or Pista Spider, you'll have the keys to one of the world's finest automobiles. Discover the specs of each Ferrari 488 model below, then reach out to us if there's…

From the very first Ferrari to the modern lineup to future vehicles, drivers are entranced by the power and capability — and their first question is usually "how fast is a Ferrari?" We know there's more to a car than its speed, but we also know that few cars can compare to a Ferrari's hand-assembled…

The head-turning silhouette of the 488 GTB comes from its sculpted flanks and design nods to the original 308 GTB, while the Ferrari 488 GTB interior was designed to make a similar, lasting impression on anyone who sits in the cabin. Put simply, the 488 GTB cabin redefined what should be expected of a high-performance…